Report on the canariasnoticias.es digital newspaper
General
13-01-2015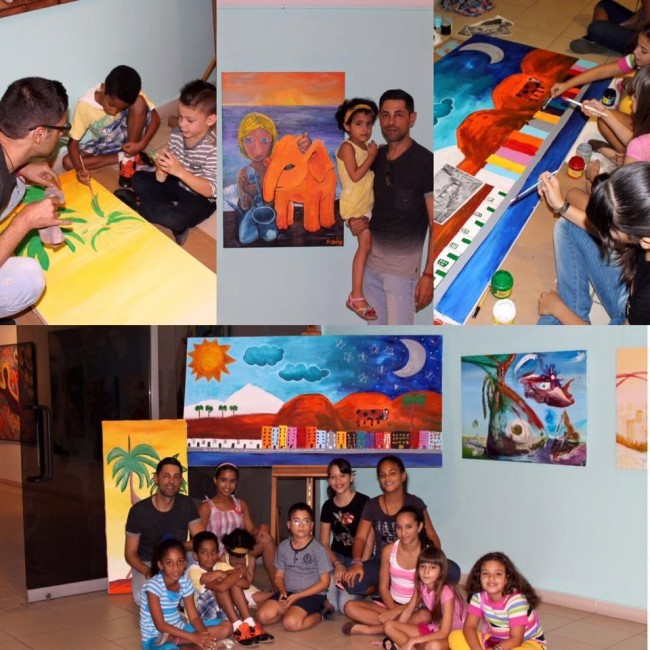 Entitled "The Canarian artist, Alejandro Montañez, invited by the Museo Nacional de Bellas Artes in Havana" digital newspaper www.canariasnoticias.es refers to the invitation to come to expose and teach the workshop "Dialogue between the Spanish landscape and the Cuban landscape "in the Museo Nacional de Bellas Artes in Havana
"Alejandro Montañez, will attend as a guest artist and taught the workshop "Dialogue between Spanish and Cuban landscape landscape" organized by the Department of Educational Services at the Museo Nacional de Bellas Artes in Havana, Cuba, for the second half of January.
The Tenerife Canary artist of origin stating the works of Spanish-Cuban themed on January 24 in the Department of Educational Services occasion of the Celebration of the 25th Anniversary of the Convention on the Rights of the Child. Among other works on display for Tenerife: "The Siren of Masca", "Tenerife Guanche", "Papas, salt and escaping pulpit," and Cuba: "La Sirena del Castillo del Morro," "Havana January 6 3:00 a.m." . fabric will be exposed Museum and "eyes arriving, eyes that remain, eyes that are in an hourglass" From these works the great fabric with children participating in the workshop will be created.
The Museum also exhibits works by great Spanish artists such as José de Ribera, Zurbarán, Murillo, Agustín Esteve, Eugenio Lucas Velazquez, Raimundo de Madrazo ... emphasizing, for this occasion, the collection of the Valencian painter Joaquin Sorolla y Bastida. With his works "Summer" and "Niña"..."
Read full article: http://canariasnoticias.es/canarias/el-artista-canario-alejandro-montanez-invitado-por-el-museo-nacional-de-bellas-artes-de-la