Workshop on gender violence: Canarias Cuba
General
24-06-2016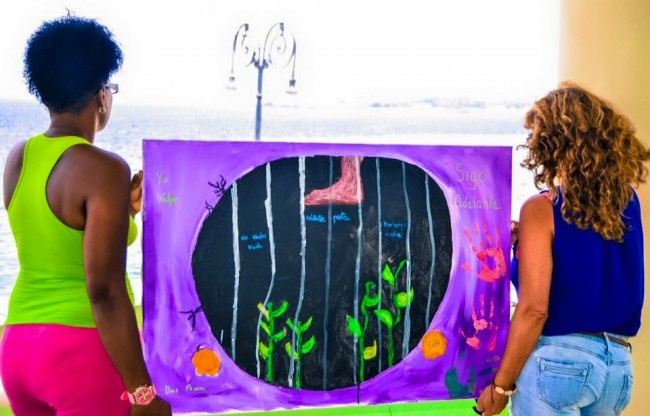 Havana, April, 1515. In El Malecon, together with the two victims of gender violence and a social worker from Tenerife, this painting was made. After the presentations and a previous conversation to exchange experiences, they began to paint with the objective of leaving all their bad experiences in a black hole that carries denigrating sentences and known for them: "you are not worth anything", "shut up whore", "no You are nobody ". Green stems have no flower; A foot that steps and submits.
All the bad lived left him expressed and then surrounded by the violet color, roses and some phrases that fills them with hope: "I go ahead", "I valgo", and "you feel sorry". They signed the painting with their hands full of paint to protect their identity
It was a very enriching experience for all the people involved in the project. My special thanks to the two women, Luisito, Manuel and Aythamy. Without them three would not have been possible.