Poisoned dragon trees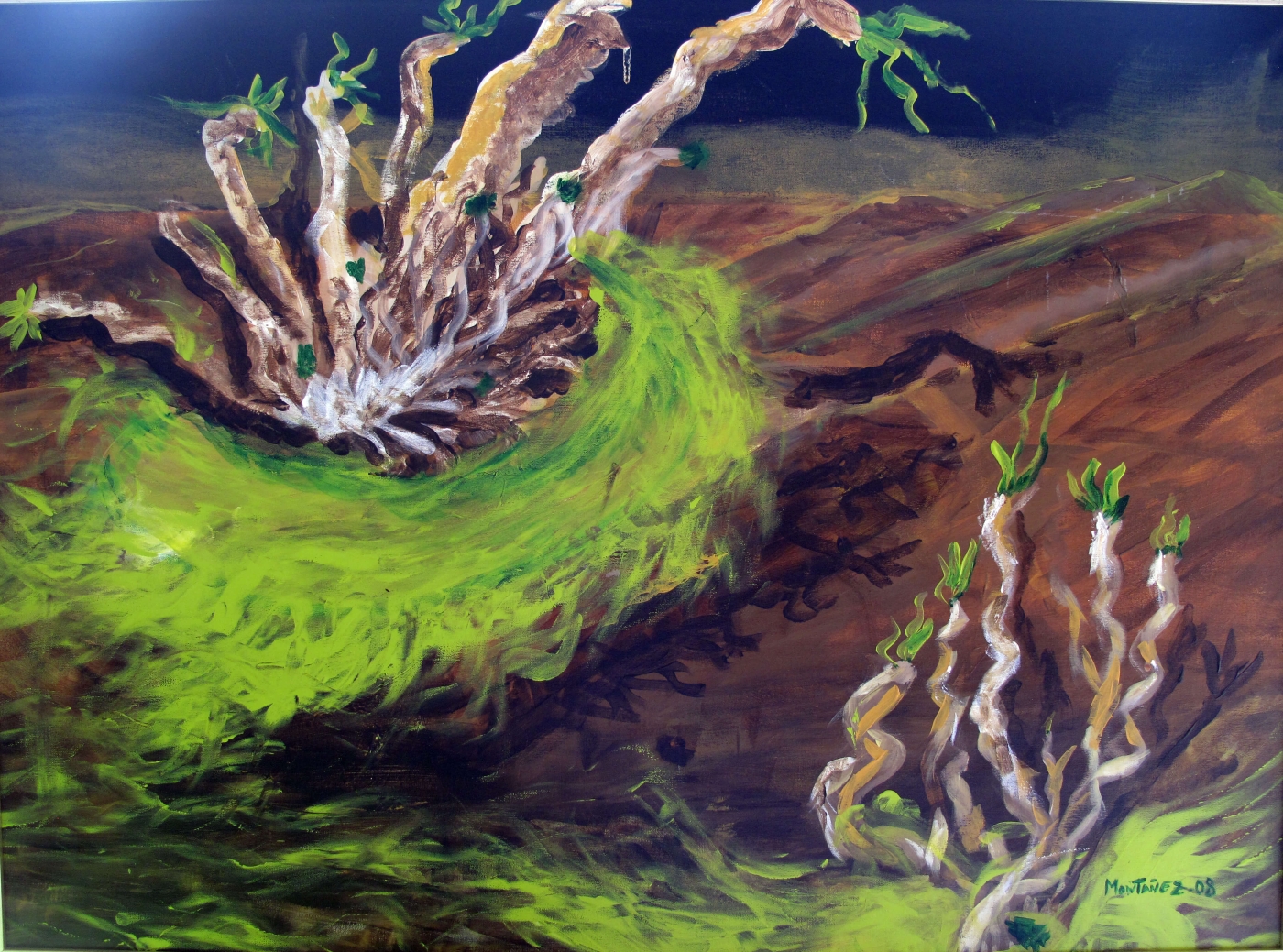 Measurement: 100 x 72 cm.
Technique: acrylic on canvas.
---
I did this at night and although it took time for me to form the idea, once I had done so, I finished it quickly.
I have a special memory of the face of the person who saw it for the first time. He was sleeping on the sofa in my studio while I was painting it. Each time I see the work I remember the surprise on his face on waking up and seeing it. There were sparks of emotion in his eyes and in them I saw the strength and the passion that I see in these dragon trees.
It was one of those unforgettable moments in life!
---
This love running through my veins,
Every night reveals me in this immense solitude
It is love with contaminates and POISONS
Which drowns me in this pain caused by loving you despite myself …"
This is one of my favourite live songs, where you hear butterflies when you listen to it. When Olga Tañón sings it, there are times when I feel the butterflies are unwinding!!
---