The Fool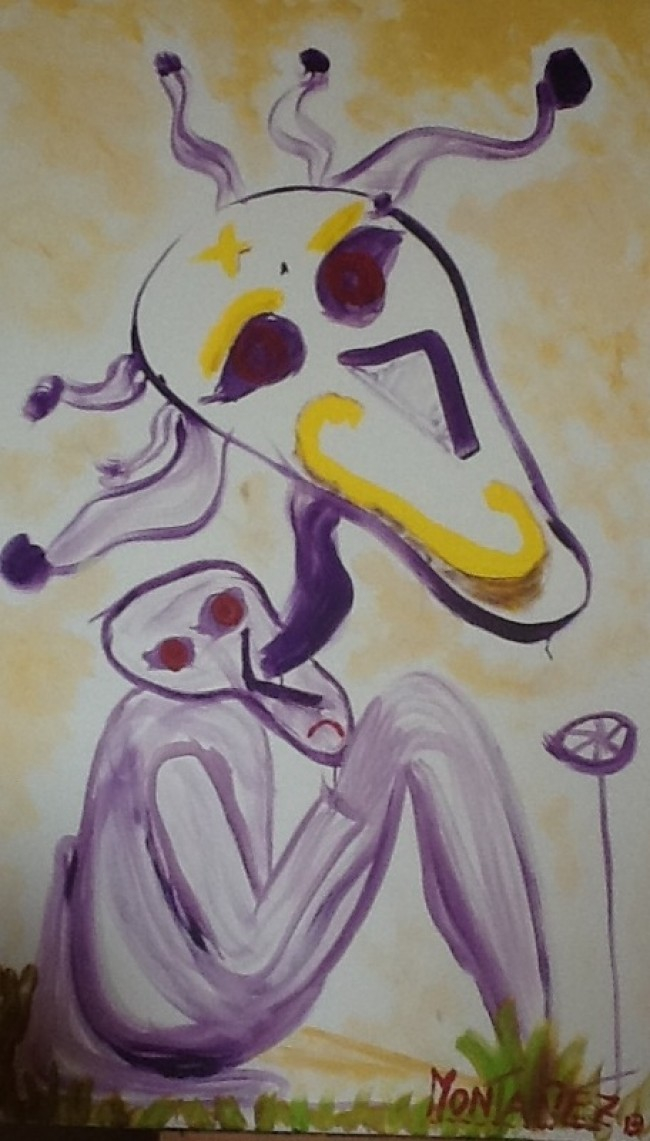 I left technique to one side and only used my creativity to paint this picture which only took a few minutes of my time. I do not want to lose that way of painting that I have in some paintings that resemble a primary school child.
On Monday 19th August with the moon giving me light, without thinking, and after much time without doing this type of painting, I changed the pencil for the brush and the block for a large canvas. This harlequin came out that leads his own life. This "madman" who leaves behind sadness and pain and changes his old smile for a new one.
I dedicate the work to those who are feeling that something new is waiting for them and that life is becomes magical when one follows their own path with excitement and desire. It addresses filling oneself with positive thoughts and putting a big smile on life.