Virgin of Regla, Yemayá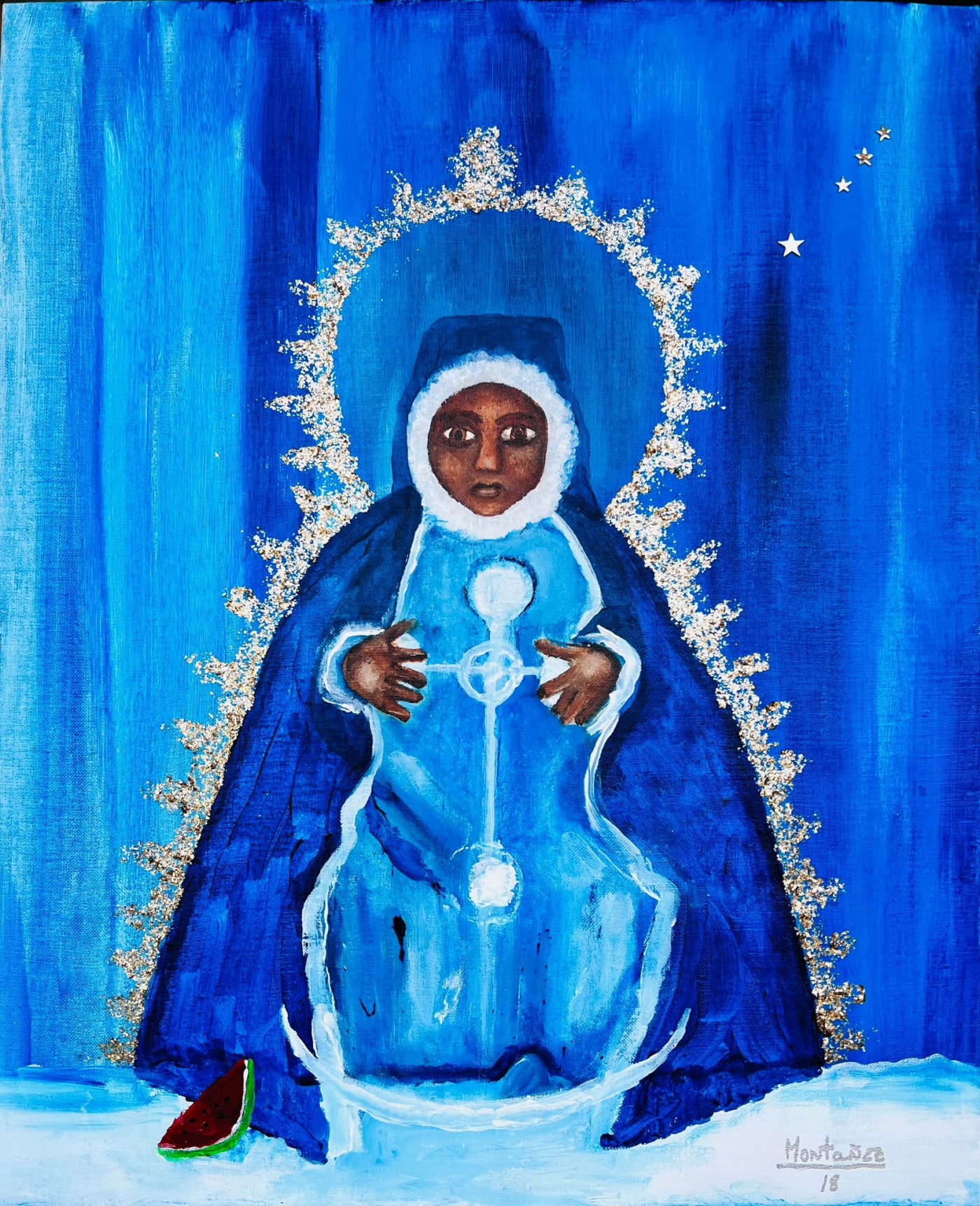 The BAy of Havana an the blue and white of Yemayá are te colors that inspired me in this syncretistic creation of the Virgin of Regla. Brown-Skinned, beacause she comes from Africa, fron the city of Hipona, where Saint Augustine venerated her. The representation of the baby Jesus is a white cross, whit the astrological symbol of the sun in its center and which symbolixes the Southern Cross, where every year in the month of december, from the 22nd to the 24th, the sun appears that stops in the astronomical observations, and the Christians celebrated the birth of the Christ.
Watermelon as an offering to the queen of the seas.
The painting was created to be exhibited at the Festival of the Sea in the city of Manzanillo, Granma province, Republic of Cuba.