Havana, 6th January, 3 am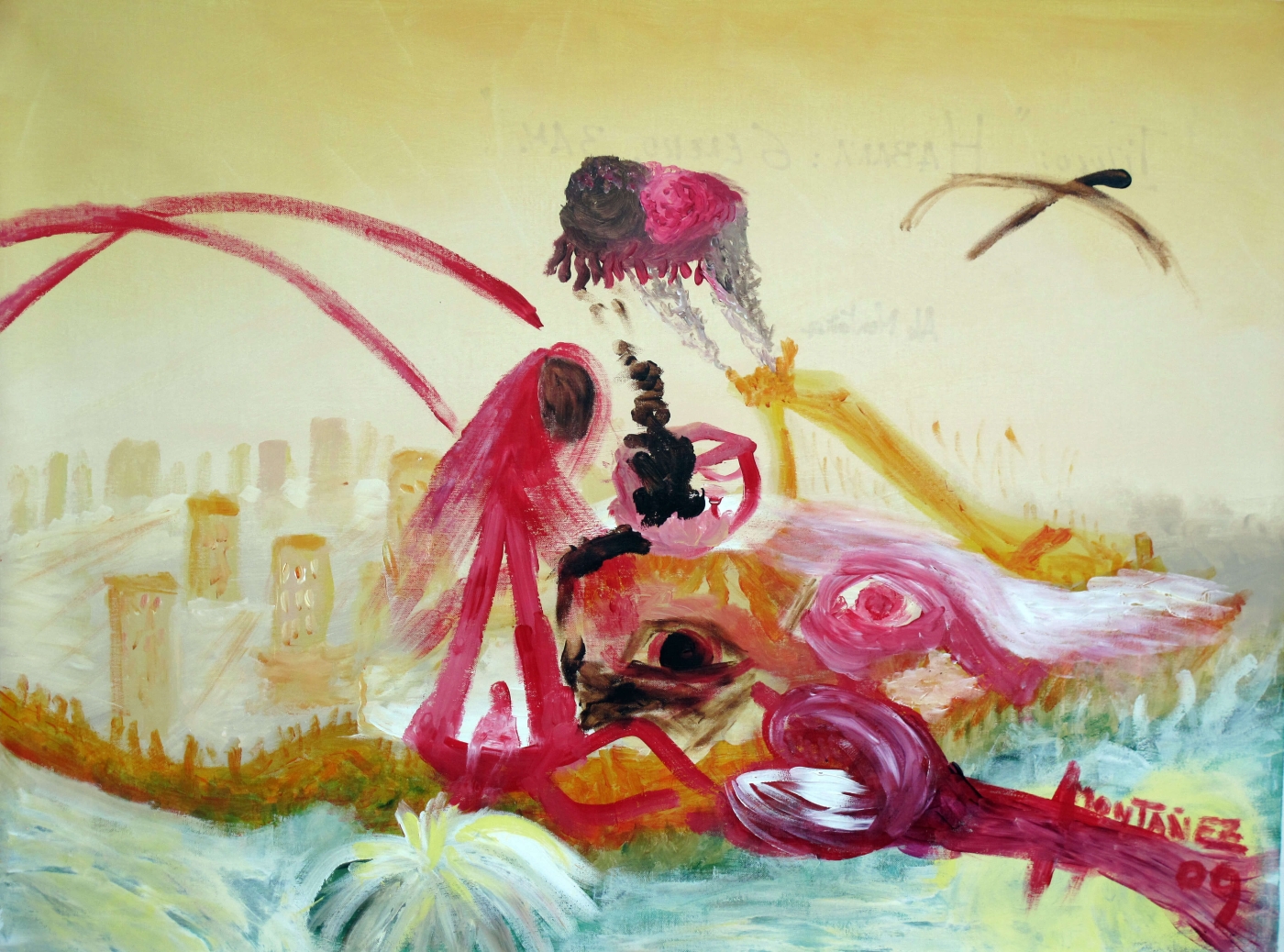 Measurement: 95 x 81 cm.
Technique: acrylic on canvas
---
The Malecón in Havana with people going for walks and others who look out at the sea. La Rampa in the form of a ladies' shoe. Cones for Strawberry and Chocolate ice-cream from Heladería Copelia, the eyes observing you.
---
http://alemontanez.com/es/galeria/tierra/pequeno-infierno-en-el-paraiso
http://alemontanez.com/es/galeria/tierra/ojos-que-llegan-ojos-que-permanecen-ojos-que-se-van-en-un-reloj-de-arena
http://alemontanez.com/es/galeria/tierra/habana-11