Post tenebras, lux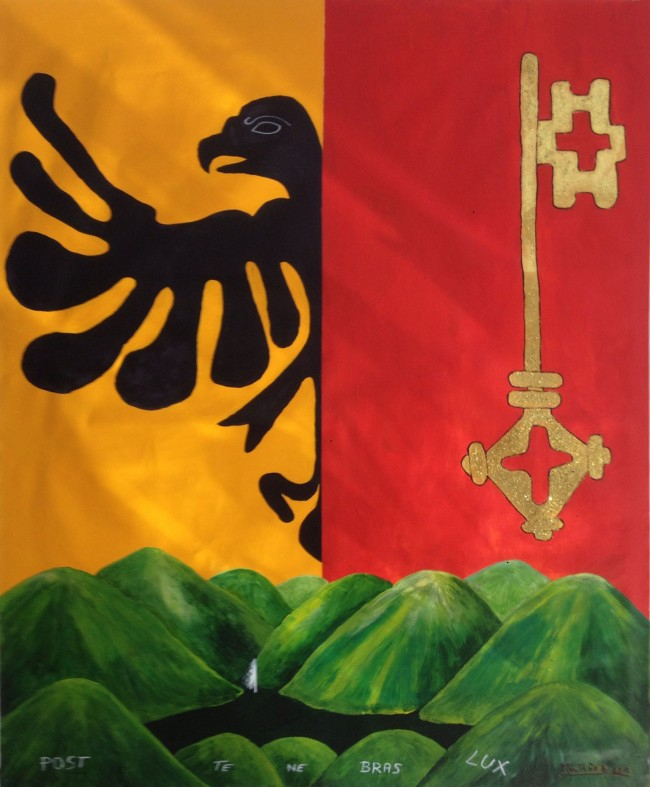 Measurements: 145 x 190 cm
Technique: Acrylic on canvas.
---
This work is inspired by the city of Geneva, Switzerland.
It was the first place I visited outside Spain and I was very much impressed by its civility and the calm that I breathed on its streets. Here I realised that I wanted to travel and learn about different cultures in the world.
In late 2012 I returned after more than 15 years and from that trip emerged this painting. I bought the fabric, colours and brushes right there and in a room of the Hotel Nash Ville I started the painting I finished in Tenerife.
The green of its mountains, the famous water jet of the city and in the background its flag.
The title is in Latin "POST TENEBRAS, LUX". After the darkness, the Light ..
Thank you Malory and Elsa for those times we three spent together.